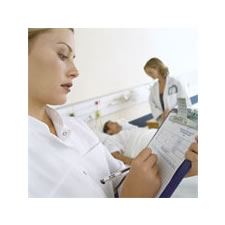 Of all medical professions, the CNA has the greatest daily impact on the patient. As a certified nurse aide you will be exposed to daily routing care of the patients in the hospitals, residents in a long term care facilities and private clients in their home. The duties include: personal care, feeding, bed making, grooming, transferring, providing emotional and social support.Stillwater Institute offers 5-8 weeks CNA classes with flexible schedules to be able to accommodate working people. With a location in Denver (10 mintuse walk from Colorado Light Rail station), Stillwater Institute will surely find a schedule that will fit your needs.

We offer morning, evening and weekend schedules. Below is the calendar of start dates (call the school to confirm the start date as we can modify them based on the number of students enrolled).
For employment opportunities and to find out more about salary information, employers in Colorado for CNAs go to:
http://www.cnaclasses.org/cna-salary/
Morning schedule
Monday through Thursday from 9 am to 2 pm. Duration is 5 weeks
06/08/2015 (there is no classes the week of June 28-July 4)
Evening schedule
Monday through Thursday from 4pm to 9 pm. Duration is 5 weeks
07/13/2015

Weekend schedule

Saturday and Sunday for 8 weeks from 9 am to 3 pm (some classes are 9 weeks total due to holidays)

06/06/2015 there is no classes teh weekend of July 4)

Schedule is subject to change – please call the school to verify the schedule.