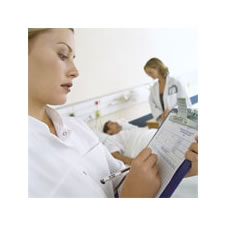 Medication Aides
Medication Aides are Certified Nurse Aides (CNA) who has gone through extra training from an approved Medication Aide training program and have been certified by the State of Colorado Department of Regulatory Agencies as CNA-Medication Authority.
Employment and Education of Medication Aides
New to Colorado medications aides have been widely employed in other states. In January, 2011 Colorado has passed ruling to utilize Medication Aides in nursing facilities, community-based and intermediate care facilities, in correctional institutions and assisted living facilities. The demand for Medication Aides in Colorado is expected to grow tremendously in the near future.
Requirements for acceptance:
Be a CNA with current unencumbered license to work as CNA in Colorado
Have worked at least 1000 hours as CNA within the last 24 months
Possess High School Diploma or GED
Proof of being at least 18 years old
Recommendation letter from a supervising nurse
Pass an admission test offered by the school
Medication Aide Scope of Practice
As a Medication Aide you will be able to perform following skills under supervision of a licensed nurse:
Observe and report any reactions and side effects of the medications
Administer regularly prescribed medications: oral, nasal, sublingual, buccal, ophthalmic, otic, vaginal and rectal
Initiate oxygen in emergency situations
Obtain oxymeter readings
Count, administer and document controlled substances
Administer medications per G-tube, J-tube, NG-tube
Apply topical medications
Administer medications via metered dose inhaler
Conduct hemocullt testing
Perform finger stick blood glucose testing
Administer insulin injections
Apply a dressing to minor skin tears
Empty and change colostomy bag
Medication Aide Certification Program
This is 123 hours program that includes 75 hours of didactic classroom hours and 48 hours of hands on clinical experience at a skilled nursing facility. During the course the students will learn about:
The role of Medication Aide
Delegation of tasks
Assisting with the Nursing Process
Basic pharmacology
Drug orders and prescriptions
Life Span Considerations
Topical drugs
Anatomy and functions of each body system
Medication safety
Drugs used to treat and manage diseases and disorders of all body systems
Nutrition and Herbal Supplemental Therapy
As Medication Aide you will learn the following skills:
Count and administer medications
Chart in patients chart and medication records
Crush, cut, or otherwise alter medications
Draw up insulin in a syringe and perform subcutaneous injections
Administer liquid medications with s dropper, oral syringe, or measuring device
Apply a cold dry compress
Instill an enema
Apply dressing to skin tears and G-tube sites
call for information



Schedule is subject to change - please call the school to verify the schedule.